Sanctuary Local Partners
Interested in volunteering outside of Sanctuary? Read below to learn more about Sanctuary's local partners and opportunities to serve!
Reaching the Nations International (RTNI)

VISION: People in hard communities everywhere reached with the gospel and equipped to reach others.
MISSION: Empowering people to live out their identity in Christ through life-on-life discipleship.
VOLUNTEER:
We need Mentors for our teen Leadership Academy! Learn more at https://reachtni.org/la/
We need Tutors for our fall Learning Circles! Learn more at https://reachtni.org/volunteer/
In Partnership with Sanctuary Columbus Church -
LEARNING EXTENSION CENTER: Tutoring/Homework help for grades K-12th. Volunteers will assist students on laptops, assist in reading and writing. Located at Sanctuary Columbus Church.
WHEN: Tuesdays and Thursdays 6-8pm (Starting Sept. 15th-end of Oct.)
SIGN UP: https://form.jotform.com/202384418143047
OTHER NEEDS: Purchased individual snacks will be gladly accepted!
She Has A Name
VISION AND MISSION: She Has A Name is a strong community of abolitionists that exists to fight human trafficking through education, advocacy, and care for those impacted. Our vision is to see all those impacted by human trafficking restored into society, welcomed in the workplace, and thriving in community.
VOLUNTEER:
Q3 2020 - Meal Volunteers
Q4 2020 - Meal Volunteers
Q1 2021 - Mentors**
Q3 2021 - Mentors**
**Please note: November 20-21 is our next anti-human trafficking training via Zoom unless you are preparing a meal. Volunteers are required to attend at least 2 of 3 sessions. Mentors are required to take the Trauma Responsive Care Training in December.
SIGN UP:
Meals: https://www.signupgenius.com/go/5080d48aca728a6fa7-survivors
Mentorship Application: https://forms.gle/rCjQshcc49XxafxAA
Virtual Anti-human Trafficking Training: https://shehasaname.org/learn/
OTHER NEEDS: Monthly giving; act as a host site for events; sell tees.
The Riverview International
VISION: The Riverview International Center empowers our New American neighbors by supporting individuals, strengthening families and nurturing communities.
At the RIC, it is our desire to assist with the basic needs of New Americans in the Riverview Drive neighborhood. Our office is a place where people can walk in and get help with any question they may have about navigating life in America. If we cannot provide the help ourselves, we will work hard to find someone that can. The goal is to be a flexible and community-oriented resource for whoever comes through our door.
VOLUNTEER:
Homework and Tech Help: In need of volunteers to provide tech support for parents setting up school-issued Chromebooks, as well as ongoing homework help.
Cleaning: In need of 2-4 volunteers to clean the center twice a month.
Sanitizing surfaces

Sweeping/vacuuming and mopping

Wiping windows

Picking up trash around the building
COMMUNITY HEALTH, LIFE SKILLS, OPPORTUNITIES, AND EDUCATION (CHLOE)
VISION AND MISSION: Since 2000, CHLOE has provided community education in Columbus. In 2013 our focus narrowed to address justice issues for teen and young adult mothers. We provide a meal, speaker, or activity with childcare, twice each month (when not hampered by pandemic restrictions).
Chloe's Closet is a successful incentive allowing participants to shop for items for their little ones with points (not cash) they earn. Our Closet is stocked by generous donations by the community. Young moms are further nurtured by volunteer Mentors or a 'Sister~Friend'. CHLOE relies on financial support from individuals and corporate entities
VOLUNTEER:
Assistance with sorting donations

Assistance in plans for fall Virtual 5K Run & Stroller Stroll
SIGN UP: https://runsignup.com/Race/OH/Columbus/VirtualChloe5k
CHLOE 5K AND STROLLER STROLL - VIRTUAL:
Wed., Oct. 20 - Sun., Oct. 24, 2021
OTHER NEEDS: Financial support is always appreciated.
Northland Young Life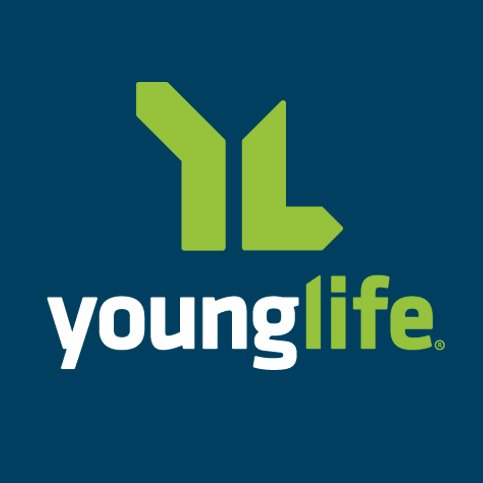 VISION AND MISSION: Northland Young Life is a relationship-based outreach ministry to students that attend or live near Northland High School. We hope to introduce adolescents to Jesus Christ and help them grow in their faith. Jesus modeled a perfect ministry by coming to earth to be with us in our brokenness.
We as leaders hope to follow that model by meeting kids where they are and introducing them to Christ. To do this we go to Northland for sports events, school plays, volunteer in the library, and anything that gets us around kids. We have the hope of fostering relationships with kids so that we can help them understand the gospel and what it means for their lives.
VOLUNTEER:
None currently because of Coronavirus restrictions. as soon as we start running events there is a need for meal provision and help with rides on Monday nights.